Do you often get stuck when deciding where to travel? What to see while being there? Which transportation to use to explore the new place?
Well, let us show you how we explore Slovenia by bike, which might just be the best way to do it 😉 Check our latest video!
For privacy reasons Vimeo needs your permission to be loaded. For more details, please see our
Privacy policy
.
I Accept
Here are some of the filming locations:
1. Škofja Loka and its surroundings
Škofja Loka and the surrounding hills are the right place to be if you plan on making unforgettable memories. Its remarkable cultural heritage takes us back to medieval times while colourful buildings tell numerous tales. The surrounding hills open up the panorama views you could never imagine, while the town itself holds wonderful hidden spots, old customs, kind-hearted people, and culinary adventures. Škofja Loka surly is a town you shouldn't miss when exploring Slovenia by bike.
More info: Bike tour Škofja Loka – Old military road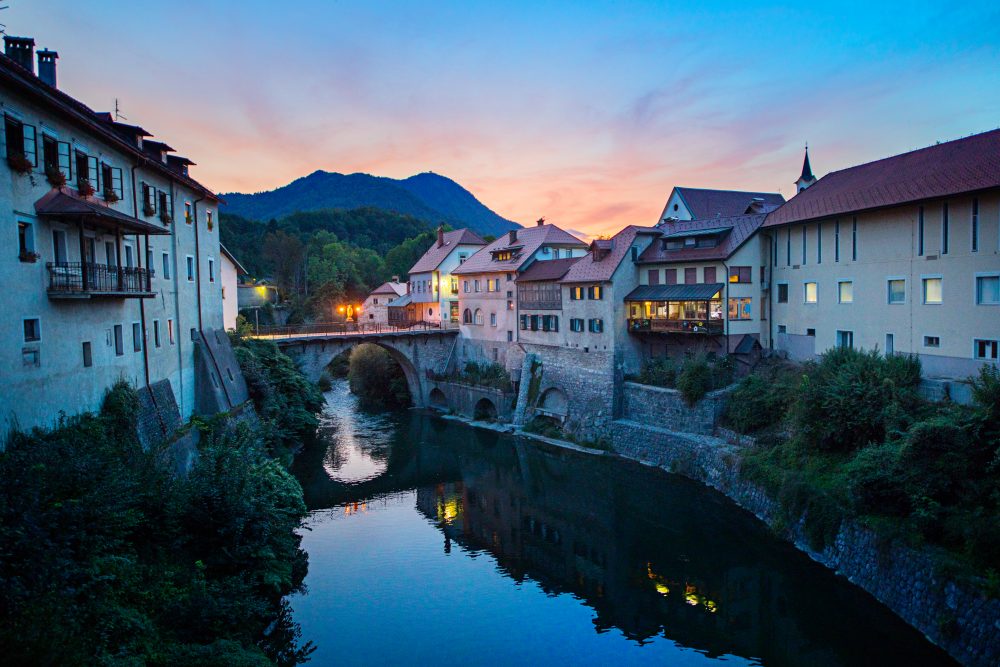 2. Soča Valley
Posočje and the towns surrounding Tolmin are known as the most magical parts of Slovenia. We had a privilege to explore this part of Slovenia by bike ourselves and create an amazing tour that has it all. The beautiful turquoise Soča river, delicious local cheese, World War 1 bunkers, and the hidden waterfalls of Tolmin will take your breath away. Soča valley should definitely be on your list.
More info: Bike tour Soča valley and Tolmika river
3. Pokljuka
Pokljuka is a plateau covered in the magnificent spruce forest and is located in the middle of Triglav National Park. It contains breathtaking views of the Julian Alps on one side and of Lake Bled and Lake Bohinj on the other. Imposing forests hide thousands of stories in their midst and are a true cycling heaven high in the mountains. When exploring Slovenia by bike this little fairytale village is calling out to you.
4. And more hidden places…
Contact us on info@greenhills.si if you would like more information about the tours we offer.
Thank you!
We would like to thank our friends and great photographer and film producers:
Photography: Katja Jemec – www.katjajemec.si
Video: Nejc Slatner and Ajda Gorjanc – www.helivideo.si
Did you like our article?
SHARE IT