Hidden shepherd's paths of Pokljuka lead to the most astonishing vistas of the Julian Alps
Pokljuka is a plateau covered in the magnificent spruce forest and is located in the middle of Triglav National Park. Despite the prevalence of forest, breathtaking views of the Julian Alps on one side and of Lake Bled and Lake Bohinj on the other, are waiting for you. Imposing forests hide thousands of stories in their midst and are a true cycling heaven high in the mountains. Have a cup of milk and a slice of the authentic Bohinj cheese and listen to the stories of shepherds. When the snow covers the plateau in silence, it becomes a cozy retreat for ski runners and tour skiers.
English and German speaking guide.
Off the beaten path.
Trip duration:  6 h total
Season: May – October
Hidden shepherd's paths of Pokljuka
Is this bike trip right for me?
Distance: 26 km
Elevation: 750 m
Highest point: 1420 m
Highlights: 
In addition to relaxing cycling and enjoying unspoiled nature, there are other special moments you can look forward to:
 Morning coffee by Lake Bled with a view of the lake itself and the island  Cycling through the endless forest with a view of the Julian Alps  Tasting authentic shepherd's delicacies  A walk by Lake Bohinj or even a swim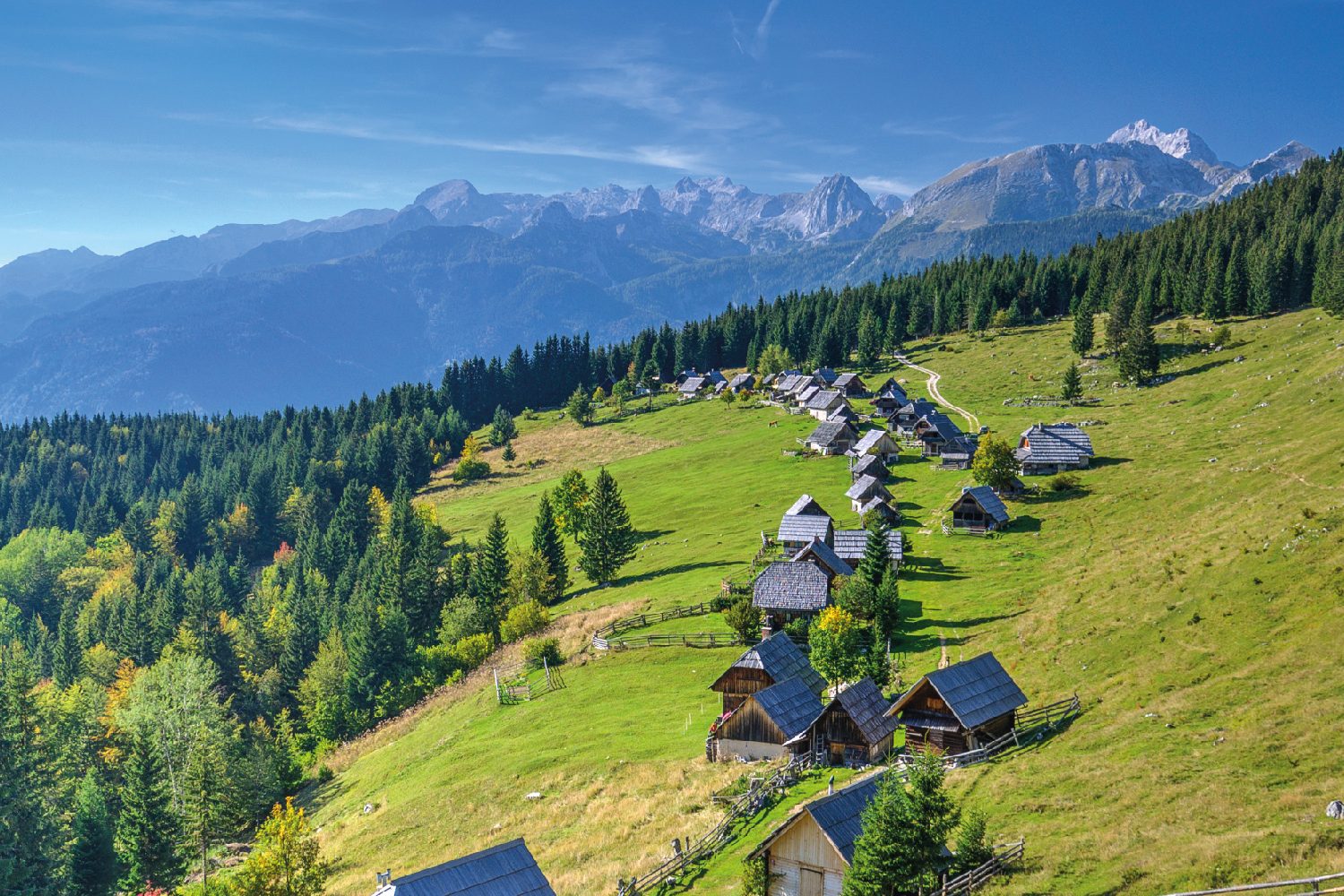 Mountain bustle plateau Zajamniki.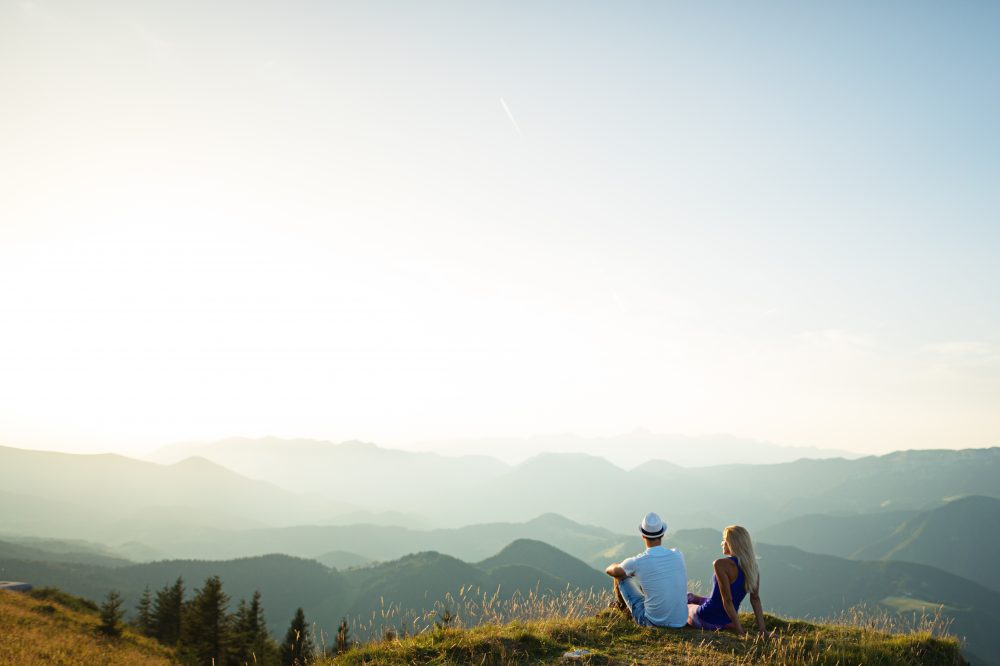 Itinerary of the bike tour:
Explore: Map of our route.
10.00 am – Pick up location: The tour starts at your accommodation, from where we will take you to Bled and enjoy a morning coffee with the marvellous view of Lake Bled.
11.30 am – Route start: The starting point of the cycling part of the tour will be Mrzli Studenec, a beautiful spring underneath the cool cover of trees. Are the forests of Pokljuka really that magnificent? We will find out as soon as we start cycling, since the forest path will lead us past Javornik all the way to Rudno polje. From there, we will go towards the most beautiful plateau in Slovenia, accompanied by heart-stopping views of the Julian Alps.
16.00 pm – Route finish: We will complete the circle by riding past the Goreljek plateau where we will refuel ourselves with local food in Hotel Jelka. Don't worry, we will also take some time off to dip our toes in Lake Bohinj.
18.00 pm – Drop off: All-day trips will be concluded with a drive back to your accommodation.
Pokljuka is one of the best known Slovenian plateaus, as it holds world famous biathlon competitions. 

It is the largest closed forest area in the Triglav National Park. It is 20 km long and almost as wide. In a span from 1000 to 1400 m there are around 6300 ha of forests, in which spruce prevails. 

A rugged surface of hidden shafts, overgrown potholes, dolines and valleys is a remnant of the activity of the Pokljuka glacier.
Included:
Professional guide.
Bike equipment – Electric mountain bike and bike helmet.
Exciting 6 hours long bike tour (time from pick up to drop off).
A ride from pick up location to the starting point of the trip, and a ride back after the tour is concluded.
Full support from our team. In case any technical issues occur, we'll make sure everything is fixed.
Photo memories.
Not included:
Upgrade to full suspension mountain bike.
Private guide.
Optional: 
Lunch in the local restaurant
Visit of Bled Castle – 9 eur.
Cable car ride to Vogel – 16,5 eur.
Hidden shepherd's paths of Pokljuka
I have joined Greenhills for a bike trip to Pokljuka. I have to say that this was one of my best bike trips ever. Endless forests, nice views and refreshing mountain air and great guide. I have also tried electric mountain bike for the first time and I have to say that this toys are just awesome! And a great team!!! Can't wait for the next time!
Frequently asked questions:
How many people will be in the group?
AdminGH
2018-04-16T20:01:01+00:00
Since we believe smaller groups mean better experiences, we usually travel in groups of five to ten people. The minimal number of people for an individual group tour is four.
We are also offering private tours. For more info please contact us info@greenhills.si.
Guest requirements:
Guests ages 18 and up can attend. Parents may also bring children. If you bring a guest that's under 18, it's your responsibility to make sure the activities they participate in are age-appropriate.
Flexible cancellation policy:
In case the guest cancels the tour order within 24 hours of purchase, full refund is issued. See cancellation policy.