Ljubljana to Bled bike tour
Scenic paths, authentic villages, and breathtaking mountains.
Ljubljana to Bled bike tour reveals an amazing adventure through Slovenia's varied landscapes and historical riches. This long-distance e-bike track connects the lively capital city of Ljubljana with the alluring alpine attractiveness of Lake Bled and Lake Bohinj, bridging urban charm and alpine splendour. The trail meanders through a rich tapestry of encounters, with Škofja Loka serving as its crowning jewel. This perfectly preserved mediaeval city greets travellers with cobblestone streets, historic buildings, and a palpable sense of the past. The highlight of the tour is the discovery of Lake Bled and Lake Bohinj, two alpine lakes that personify Slovenia's breathtaking beauty. The serene charm of Lake Bled, which is both calming and alluring, is enhanced by the presence of a mediaeval chapel on its famous island. In contrast, the untamed environment and rough beauty of Lake Bohinj inspire wonder and adventure.
E-bikes are incorporated into the experience, adding a level of accessibility and opening up this excursion to a wider spectrum of enthusiasts. Whether they are seasoned travellers or first-timers, cyclists may approach the terrain with confidence because the e-bike's electric aid easily climbs any slope.
Tour info
5 days / 4 nights of self-guided or guided riding

4-6h long bike rides every day

Tour design and organization

GPS navigation with the easy-to-use app

Accommodation as per itinerary

Service and support during your tour
Is the tour right for me?
Tarmac road (50%) Gravel road (50%)
Highlights
Hut to Hut cycling adventure.

Non-crowded area with little traffic.

Visit Slovenia's top highlights like Ljubljana, Škofja Loka, Lake Bohinj, and Lake Bled.

An amazing route through diverse terrain.

Viewpoints that only locals know
Ljubljana to Bled bike tour highlights in photos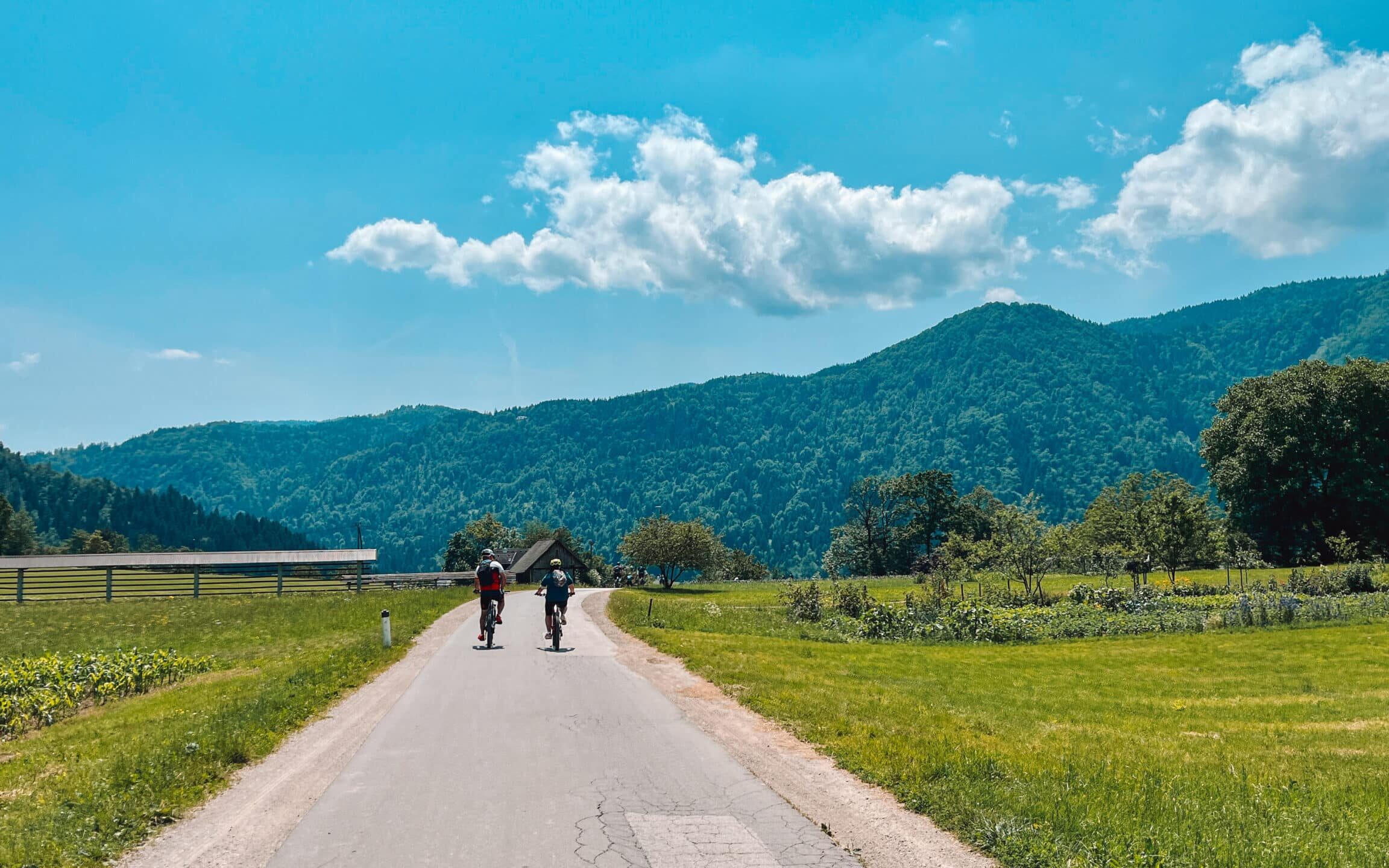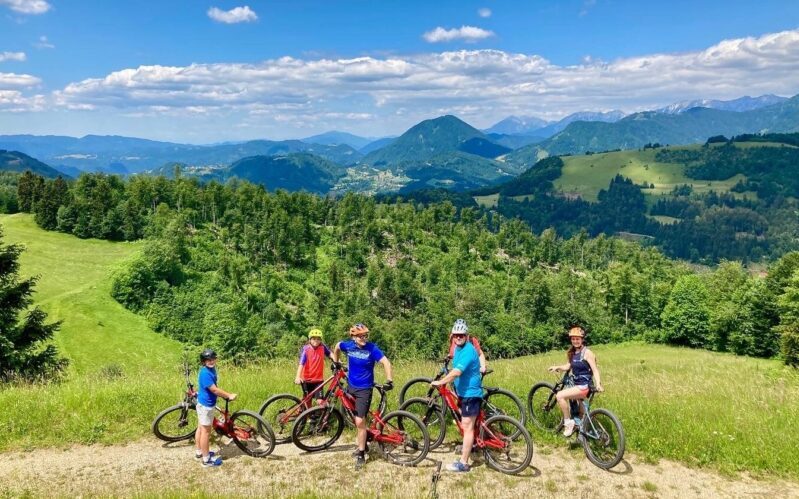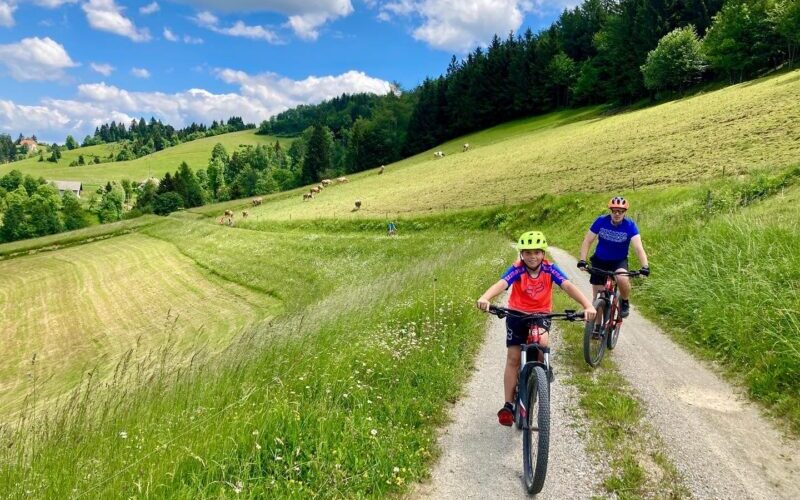 How many people will be in the group?
AdminGH
2018-04-16T20:01:01+00:00
Since we believe smaller groups mean better experiences, we usually travel in groups of five to ten people. The minimal number of people for an individual group tour is four.
We are also offering private tours. For more info please contact us info@greenhills.si.
Guest requirements:
Guests ages 18 and up can attend. Parents may also bring children. If you bring a guest that's under 18, it's your responsibility to make sure the activities they participate in are age-appropriate.
Flexible cancellation policy:
In case the guest cancels the tour order within 24 hours of purchase, full refund is issued. See cancellation policy.